Matt Shlian has a way with folded paper. His fascination with geometric, 3-D forms and interactive art is leading him to collaborations with scientists and retailers alike. Attractive wall hangings, small sculptures and art books by Shlian are available through the Ghostly store and through Eight Emperors, a subscription series run by Matt and his partner, Thea Augustina Eck.
Out of this excellent body of work, we are most excited by the kinetic sculptures and flip books. Movement best showcases the complexity of these folded and layered forms, and betrays Shlian's talent as an engineer.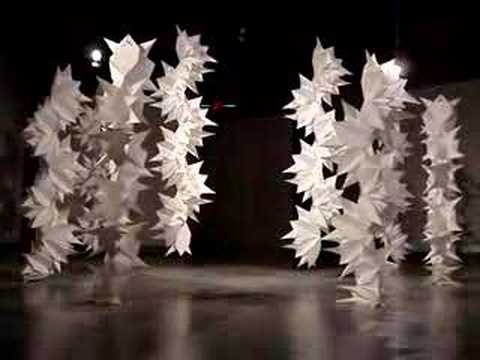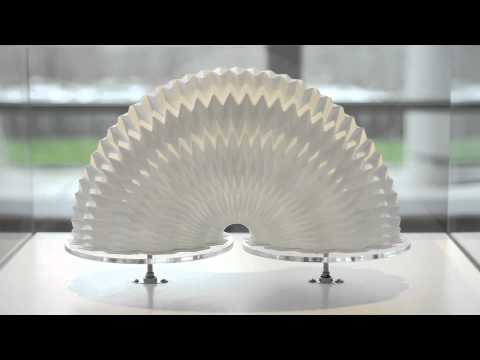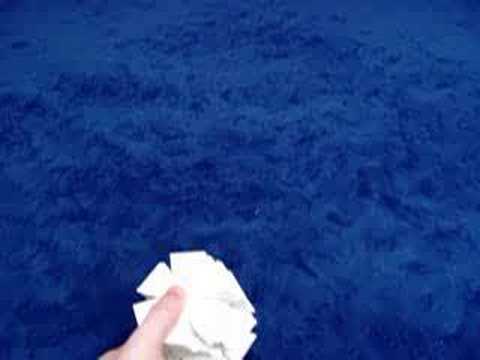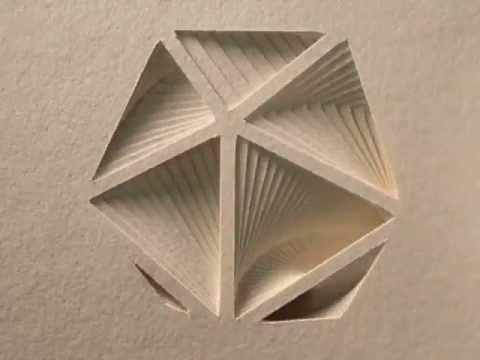 Even just watching this guy fold paper is mesmerizing. Shlian will be teaching a course on paper sculpture at Haystack this summer.